Guyton & Frère
Phone: 865-694-0373
Fax: 865-531-9714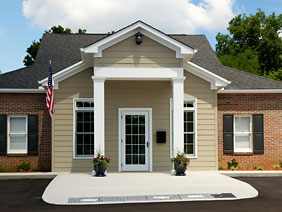 Our Offices are in Lenoir City
1001 E. Broadway
Lenoir City, TN 37771

Guyton & Frère celebrate 34+ years
Guyton & Frère have been in business for 34+ years! In our early years the concept of "elder law" was so new that other attorneys asked us what we were doing.
Elder law attorneys focus on the legal needs of the elderly, and work with a variety of legal tools and techniques to meet the goals and objectives of the older client. The legal needs of the elderly are many, and include:
Durable Powers of Attorney
Estate Planning and Probate
Medicaid and other public benefits and trusts
If you are homebound, we will visit you in your home to provide you with the most convenient legal service. If you are unable to come to our office, witnesses and notaries for the execution of documents can be provided for the ultimate in confidentially. Wills, Powers of Attorney and Living Wills can be videotaped upon request.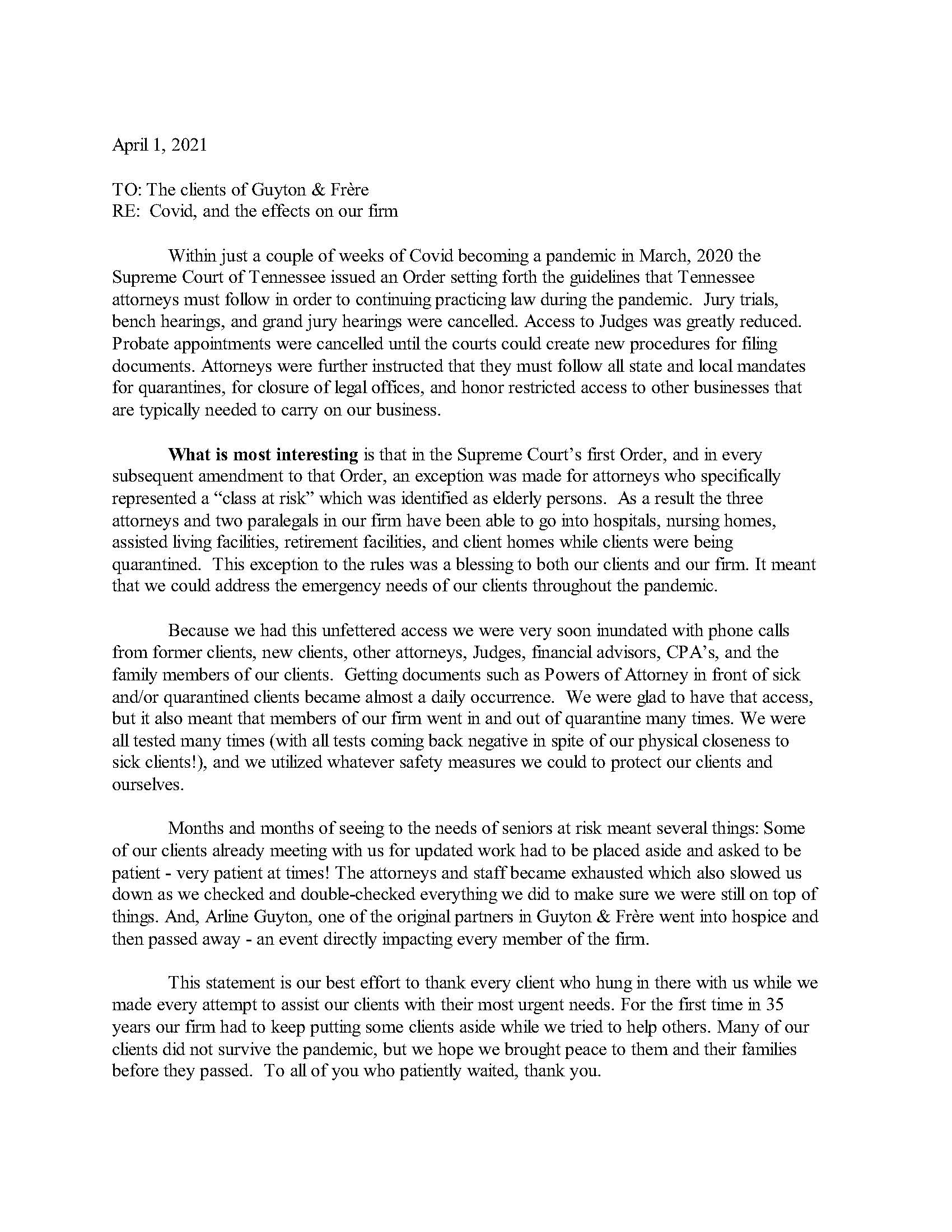 When It Makes Sense To Take Social Security Income At 62
Learn more…
Winning Veterans' Trust, and Profiting From It
Learn more…
Email People Who Don't Use Computers!
Learn more…


We've Had Enough! Have You?
At least once a week we see some sort of litter being tossed from a car.  When you see this happen, please write down the license plate number and click below to make a report.

Certification Note
Certified as Specialists in Elder Law by the National Elder Law Foundation.