The law firm of Guyton & Frère opened July 1, 1986 in Franklin Square. The original partners were Arline Guyton, and her son-in-law, Matt Frère. Arline's daughter (and, Matt's wife) Kelly joined the firm as a partner in 1991. A few years later Arline retired and the firm has continued with Matt and Kelly in the same office since the original opening date.
Elder Law is what we do. Nothing else. We believe in the philosophy that attorneys can hold themselves out as specialists only if they focus their studies and attention completely to their specialty.
We are proud of the relationships we have developed with other attorneys, trust departments, geriatric health care providers, tax advisors, and the government agencies that we work with on a daily basis to provide the best services for our clients.
To be certified in the area of Elder Law, an attorney must maintain a minimum number of Elder Law cases, must maintain 45 hours of continuing education in the field, must pass a rigorous examination process, must have references from other Elder Law attorneys, and must be recertified every five years.
Matt and Kelly are not only certified, but, they have been inducted by their peers into the Council of Advanced Practitioners. Presently, only 64 out of 5,000 members of the National Academy of Elder Law Attorneys have received this honor.
Our firm believes in the "pay for only what you need philosophy." We maintain a printed fee schedule that lists fees charged for all documents and services. All clients are charged the same, reasonable fees regardless of their personal wealth. If all you need are powers of attorney, or assistance in filling out a Medicaid application, then those are the only services for which you will be charged. If you need more sophisticated services – such as Special Needs Trusts or complex probate matters, or appeal of the denial of Medicaid benefits – you will find that our firm's charges are very reasonable for the level of experience and knowledge held by our attorneys and professional staff.
You are welcome to contact us for a copy of our fee schedule. It can be mailed, faxed or emailed to you.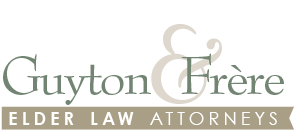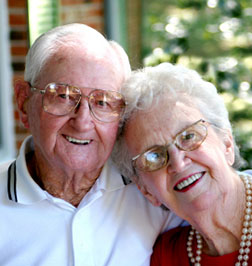 Prepared to Meet the


Individual Needs


of
 

Seniors

 

& the

 

Disabled
Guyton & Frère
Phone: 865-694-0373
Fax: 865-531-9714
1001 E. Broadway
Lenoir City, TN 37771

Certification Note
Certified as Specialists in Elder Law by the National Elder Law Foundation.